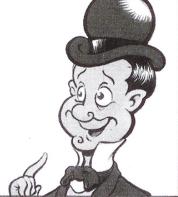 "At last, a client worthy of our talent, and such a challenge...
A mansion, to be devised with all manner of puzzling contraptions!"
—Mr. Davis to Mr. Coats
Mr. Davis
is the version of the
Coffin Occupant
character featured in
the SLG comics
, based on Disney Imagineer
Marc Davis
.
Biography
Edit
Mr. Davis was an architect who (along with Mr. Coats) built Gracey Manor. His partner Coats, however, murdered him by trapping him in a coffin, from which he cannot escape even to this day.
Ad blocker interference detected!
Wikia is a free-to-use site that makes money from advertising. We have a modified experience for viewers using ad blockers

Wikia is not accessible if you've made further modifications. Remove the custom ad blocker rule(s) and the page will load as expected.