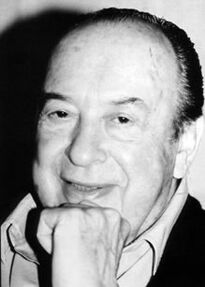 Marc Davis was a legendary animator and Disney Imagineer, who worked on The Haunted Mansion in Anaheim, California. Imagineer Tony Baxter referred him as "The King Of Animation" in the behind the scenes segment of The Haunted Mansion when mentioning about the pose that Horace and his dog, Boney go into to create the emotion of fear in cemeteries.
Ad blocker interference detected!
Wikia is a free-to-use site that makes money from advertising. We have a modified experience for viewers using ad blockers

Wikia is not accessible if you've made further modifications. Remove the custom ad blocker rule(s) and the page will load as expected.