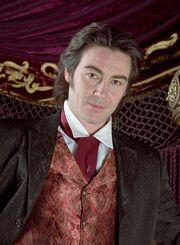 Nathaniel Parker is a real-life actor. 
Biography
Edit
See Nathaniel Parker on Wikipedia for more information.
Nathaniel Parker (born 18 May 1962) is a British actor (who plays both on-stage and on the screen). He became member of the Royal Shakespeare Company in 1986. His most famous film role is Inspector Thomas Lynley in the BBC TV series The Inspector Lynley Mysteries.
Nathaniel Parker played the part of Master Edward Gracey in the 2003 film based on the attraction. 
Ad blocker interference detected!
Wikia is a free-to-use site that makes money from advertising. We have a modified experience for viewers using ad blockers

Wikia is not accessible if you've made further modifications. Remove the custom ad blocker rule(s) and the page will load as expected.