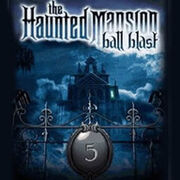 The Haunted Mansion: Ball Blast
is a free downloadable adventure game for the Nokia E6.
Description
Edit
Uncover the 999 happy haunts through a series of chilling challenges reminiscent of pinball pachinko and marble mayhem. Your favorite spirits are dying to meet you including Madame Leota, the Grim Grinning Ghosts, and the Hitchhiking Ghosts. Explore the mansion and discover the mystery of Master Gracey. With gameplay to die for, you will hurry back for more. Games
Ad blocker interference detected!
Wikia is a free-to-use site that makes money from advertising. We have a modified experience for viewers using ad blockers

Wikia is not accessible if you've made further modifications. Remove the custom ad blocker rule(s) and the page will load as expected.